InvestorPlace – Stock Market News, Stock Advice & Trading Tips
A cryptocurrency renaissance is underway, leading even the least relevant digital currencies to accrue great value. The Dogecoin (CCC:DOGE-USD) revolution took the joke coin from 1 cent to 73 cents almost overnight. The result was hundreds of copycats, some of which also saw huge gains, like Shiba Inu (CCC:SHIB-USD). Meanwhile, the more serious players inflated in a huge way; Bitcoin (CCC:BTC-USD) soared to over $64,000 dollars, and Ethereum (CCC:ETH-USD) reached a high of over $4,600. However, not all coins and tokens are created equal. Investors need to wise up to which cryptos to sell … before it's too late.
Of course, the gains that the asset class has experienced aren't sustainable. I hate saying it as much as the next person, but Dogecoin really did not have a reason to rocket as high as it did. As InvestorPlace's Thomas Yeung puts it, the coin will need major codebase improvements and maybe even a benefactor to fund changes to the blockchain if it wants to sustain gains like it saw earlier in the year. And there are countless other cryptos in the same boat. 
So, what cryptos are not worthy of remaining in your portfolio any longer?
It's the cryptos without inherent utility, a classic example of "survival of the fittest." Who would buy a product if they're unconvinced? Or, even worse: Who would buy a product that's just a cheap imitation of something already in existence? 
Shiba Inu (CCC:SHIB-USD)
Ethereum Classic (CCC:ETC-USD)
BitTorrent (CCC:BTT-USD)
Bitcoin Gold (CCC:BTG-USD)
Stellar Lumens (CCC:XLM-USD)
SafeMoon (CCC:SAFEMOON-USD)
Monero (CCC:XMR-USD)
Cryptos to Sell: Shiba Inu (SHIB-USD)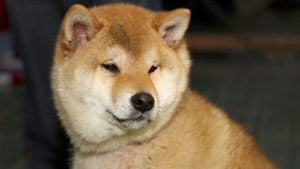 Source: Jolanta Beinarovica/Shutterstock.com
There's no denying that meme cryptos are fun. You can throw some dumb tokens in your wallet and send them to your friends for a giggle. However, things are rapidly approaching unfunny levels. These joke currencies are in over their heads, promising to "change the world" without a legitimate plan in place. Shiba Inu is one such token; it promises to deliver a whole world of DeFi popularity, but it can't outrun its meme status.
SHIB has its fair share of bulls; even InvestorPlace's David Moadel and Josh Enomoto think investors should be taking a chance on the crypto. However, I think those potential SHIB funds are better spent elsewhere.
Take a deep dive into the Shiba Inu whitepaper. What exactly is the currency's end goal? It is a part of a very robust — and frankly, impressive — token ecosystem. But there's nothing to be done with these tokens. You can farm them, you can stake them, you can vote with them. However, there's no end goal but to gain value. 
There's an inherent problem with the arbitrage model of cryptos. We've seen it with SafeMoon and we will see it with SHIB. A token whose only purpose is to go up in price is only driven by investor sentiment and trading volume. Token burning will only take place as long as other users are actually moving tokens. What is there to do whenever interest dives? Prices stagnate or drop. This model isn't sustainable. The best thing you can do is take whatever gains you have found and get out before people get tired of the dog-themed joke cryptos.
Ethereum Classic (ETC-USD)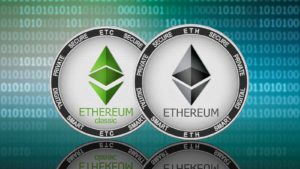 Source: Shutterstock
Ethereum Classic is a cryptocurrency that, unlike SHIB, does have legitimate functions. With DApps on the Ethereum Classic network, one can use bridges to move crypto to other chains, spend crypto in real-world instances and authenticate transactions with ease and efficiency. So, what is the downfall for Ethereum Classic? It's all in the name.
Ethereum Classic was born as a result of a network hack in 2016. Many people were unsatisfied with Ethereum's changes to the blockchain in the aftermath of this hack. As a result, Ethereum Classic forked off of the Ethereum chain and became its own network.  Ethereum Classic brands itself as the "original" Ethereum. As such, it remains largely unchanged from how Ethereum operated prior to 2016 and has none of the upgrades that the main chain has implemented since.
The reason Ethereum Classic is not fit for your portfolio is twofold. One is that it has had five whole years to grow at the same pace — or at least a similar pace — as ETH. It hasn't done that. And while it has laid largely stagnant, ETH has rocketed in value and in market capitalization to become the second-largest cryptocurrency of all time. 
Ethereum is the Ethereum network. The writing is on the wall — ETH is now the flagship, and Ethereum Classic has become the "diet" product.
The second problem, which stems from the first, is that its gains are mostly speculative buys from crypto pumpers. The crypto saw most of its gains at the height of the meme-coin madness, when investors were throwing a little bit of…


Read More: 7 Cryptos to Sell Right Now Before They Die